Vinification
AT THE HEART OF THE PROPERTY
Château de la Dauphine was a pioneer in the early 2000s, building ultra-modern facilities which remain at the forefront of technology enabling a highly controlled vinification process.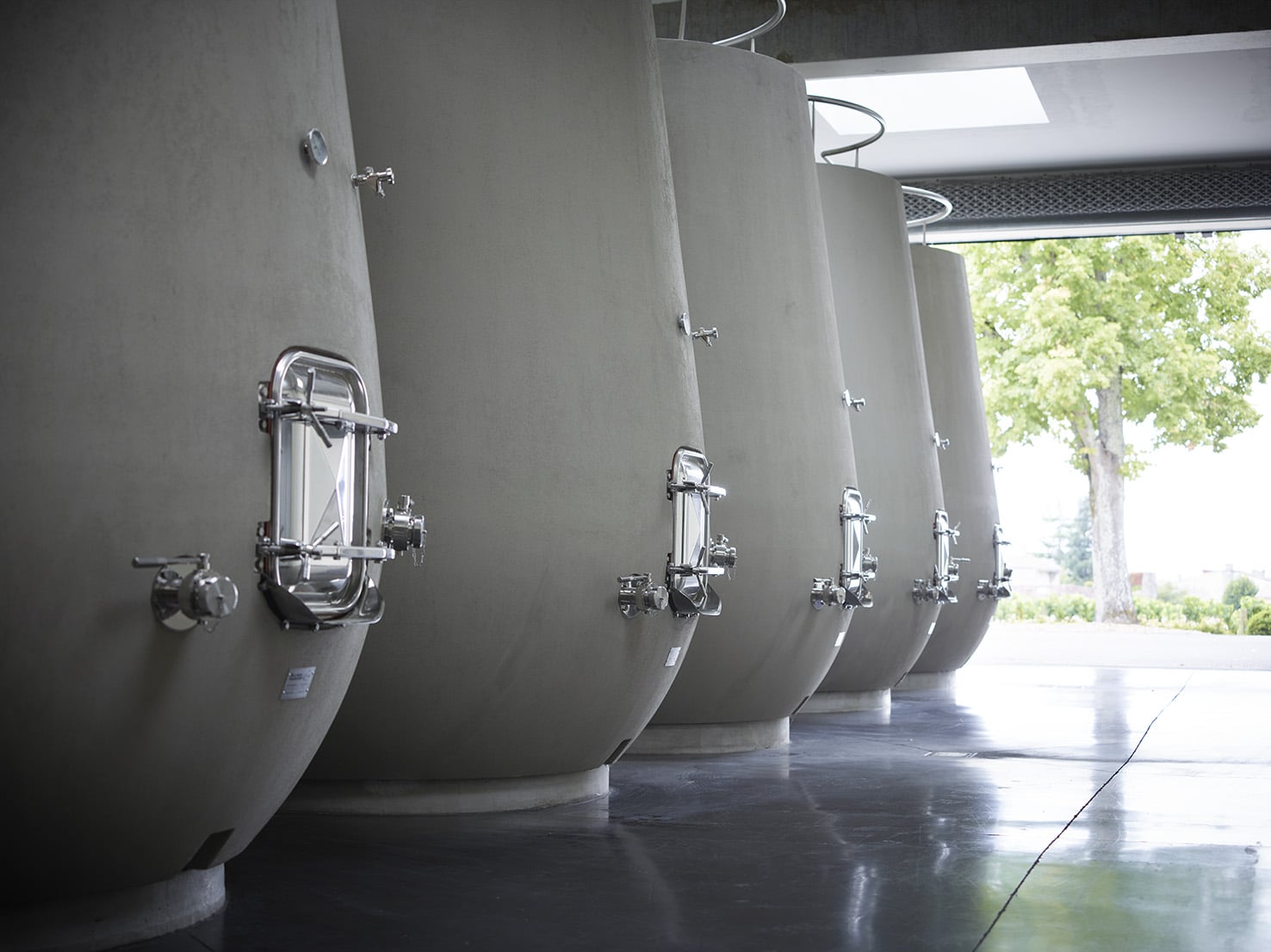 The vat room
The reception of the harvest was the starting point for the design of our circular vat room.
Vinification is controlled in order to preserve the fruit, with a double sorting table upstream and downstream of the destemmer, and transfer of the grapes to the vats by gravity, using a unique mobile, rotating arm. 26 concrete vats and 16 stainless steel 50 hl vats enable plot-by-plot vinification.
The cellar room
Every detail in the imposingly-designed cellar room has been taken into consideration in order to ensure 12 months of barrel-ageing in the best possible conditions.
Special care is taken with regard to hygiene and functionality in the 600-barrel facility: it is half-buried, double-insulated, ventilated, air-conditioned, and has an OXOLine system installed.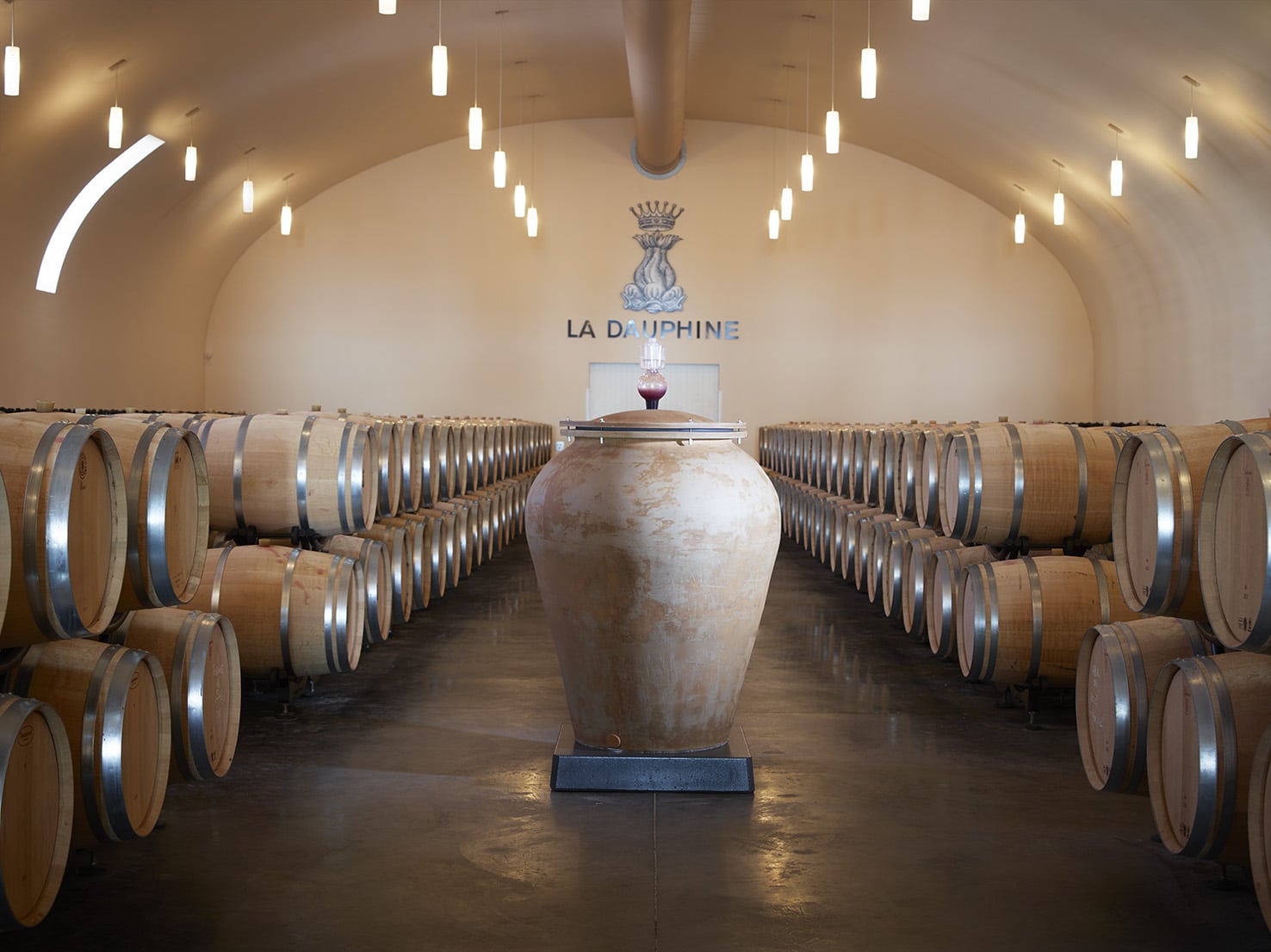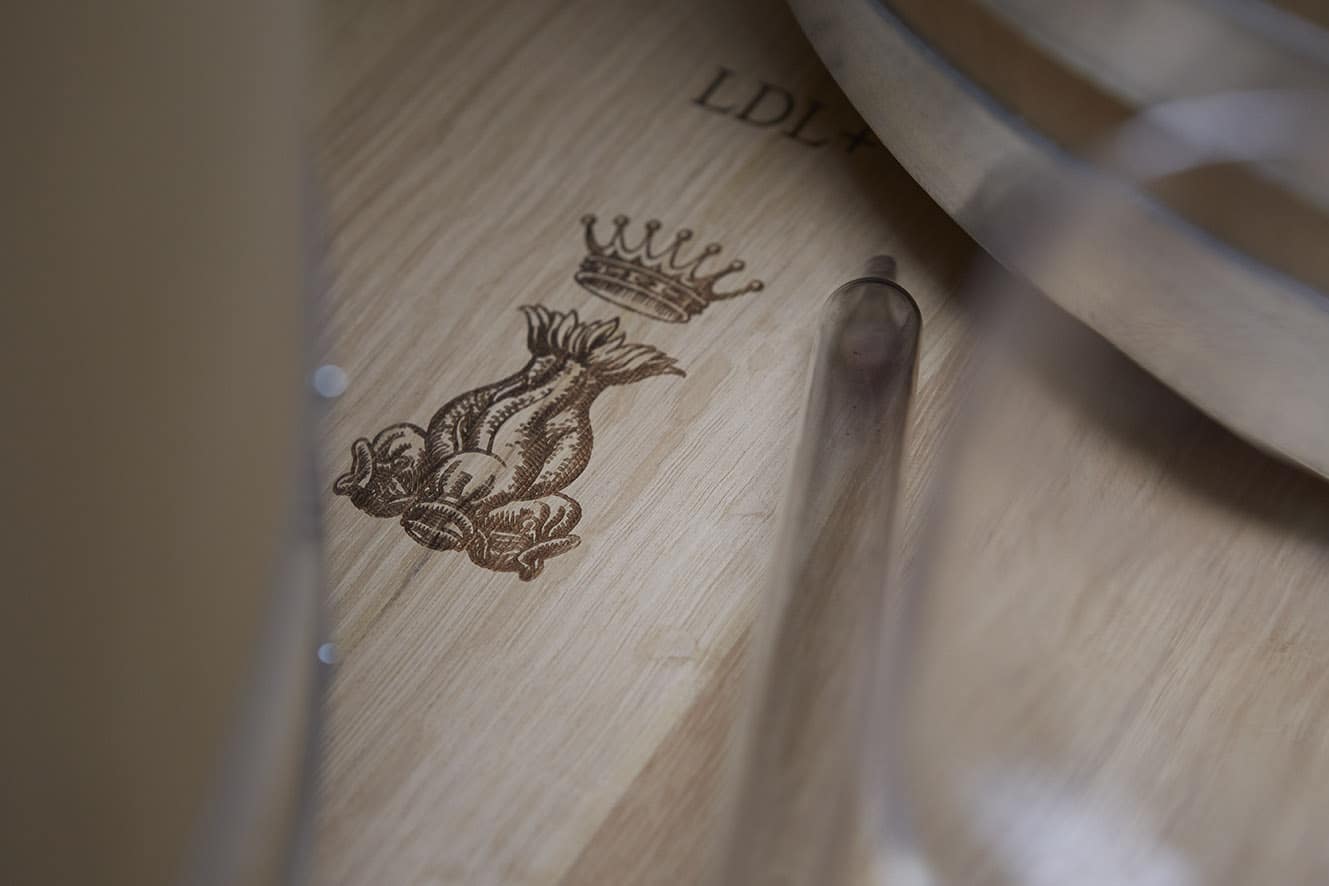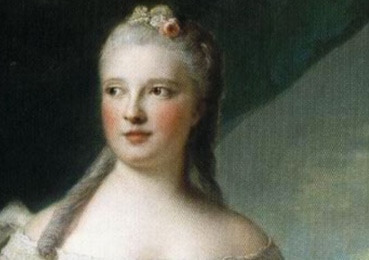 Maria Josepha of Saxony
WHEN THE DAUPHINE OF FRANCE VISITED... LA DAUPHINE
Louis XVI's mother, Mary Josepha gave her title of La Dauphine to the property in memory of her stay at the château in the 18th century