For several years, Château de La Dauphine has been experimenting with ageing wines in amphorae. Completely neutral, the amphorae make it possible to mature the wines giving a pure expression of the terroir and the grape variety. The winery has three different amphorae:
Clay amphora – TAVA
Italian ceramicists for three generations, the Tava family made a natural transition to the production of high-quality amphorae in collaboration with renowned oenologists and winemakers. The clay comes from Italian quarries and special techniques used in the manufacturing of TAVA amphorae enable superb vessels to be obtained that offer optimal micro-oxygenation.

Our 750-litre TAVA amphora was the first to arrive three years ago. Initially, its role was to complement the ageing of our wines in barrels, bringing freshness while also revealing the fruit and the terroir. Having become convinced of the amphora's beneficial effects, we decided to create a prestige cuvée in 2019 from our oldest Cabernet Francs (planted in 1946, following France's liberation), matured for 12 months in amphorae to produce a limited edition, organic varietal wine. To be bottled in summer 2021!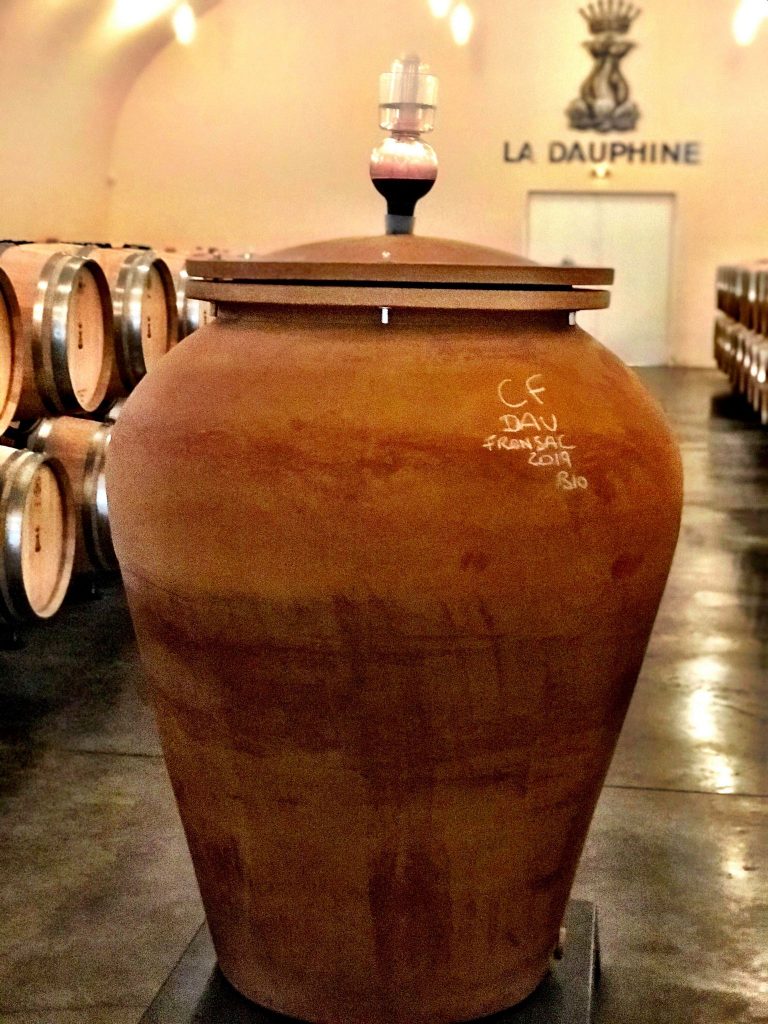 ZEN stoneware amphora – Vin & Terre
Vin & Terre is a French company that offers several ranges of artisanal amphorae, also made from Italian clay.
Our second amphora, from the ZEN range, is much larger with a capacity of 1000 litres. Made from stoneware, a silica-rich clay fired at higher temperature, it is less porous than TAVA, allowing less micro-oxygenation and therefore very gentle ageing, preserving the wine's subtle qualities.
This amphora therefore seemed suitable to finish the ageing of our prestige 100% Cabernet Franc cuvée for 12 months. It will bring minerality, enhancing the authenticity of the wine's flavours and aromas.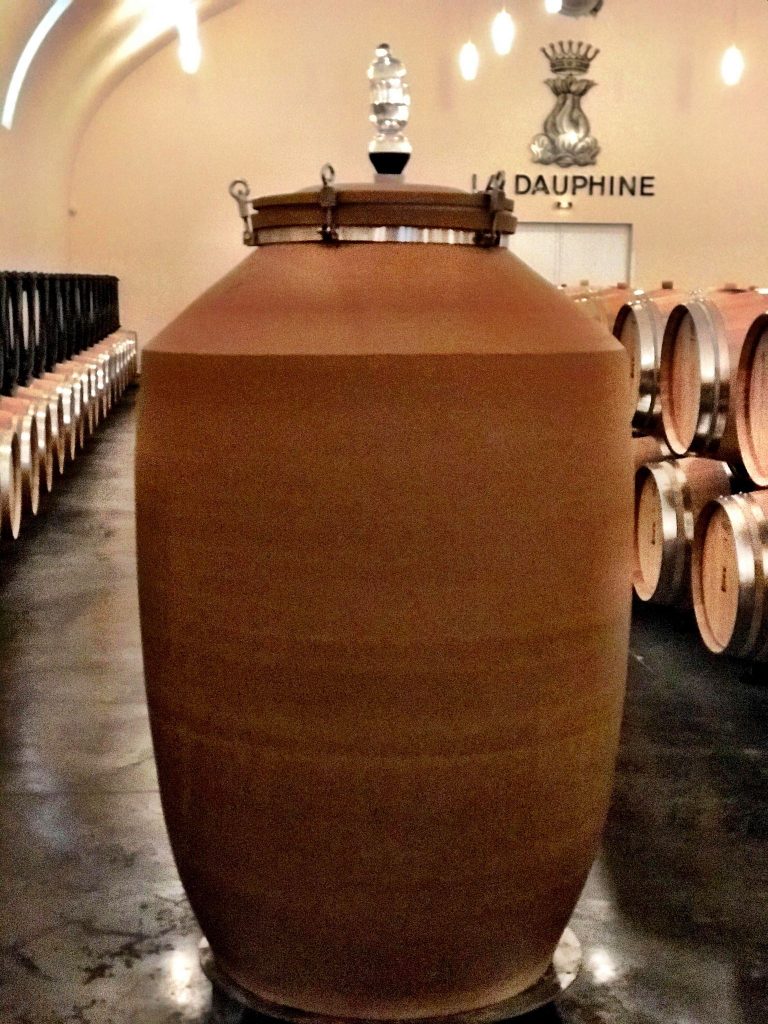 CORALIE stoneware amphora – Vin & Terre
The latest arrival, the CORALIE amphora, is also in stoneware with a capacity of 1000 litres.
Rounder and more feminine, it will be used in the ageing of our white wines, which ultimately will not undergo any barrel-ageing, so as to give full expression to the benefits of this amphora.
This promises to be a very refined ageing process, bringing out the purity of the Sauvignon Blanc and Sémillon aromas. The 2021 vintage will thus be the first vintage with 100% stoneware amphora ageing for our white Bordeaux.