After the winter pruning, our team is doing some vineyard maintenance by changing wires and wood pickets.
But in accordance to our philosophy, other type of works are adding to the classic ones.
Our goal this year is to plant a new plot of merlot vines. In order to select the best rootstock for the chosen plot, we dug the soil to run an analysis. What a pleasure to see all those layers of limestone and clay giving the complexity of our terroir.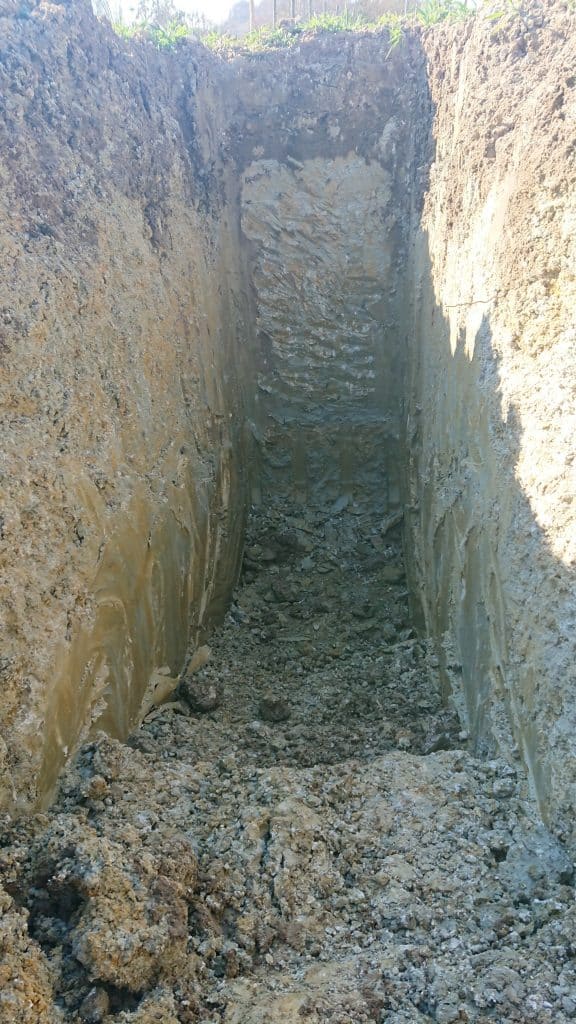 Also we are taking care of our baby vines planted last year. We don't want them to suffer from their first pruning so we created a "bandage" made with manure, clay and sheep milk. It is put on each vine by hand thanks to a brush to protect and help the healing process.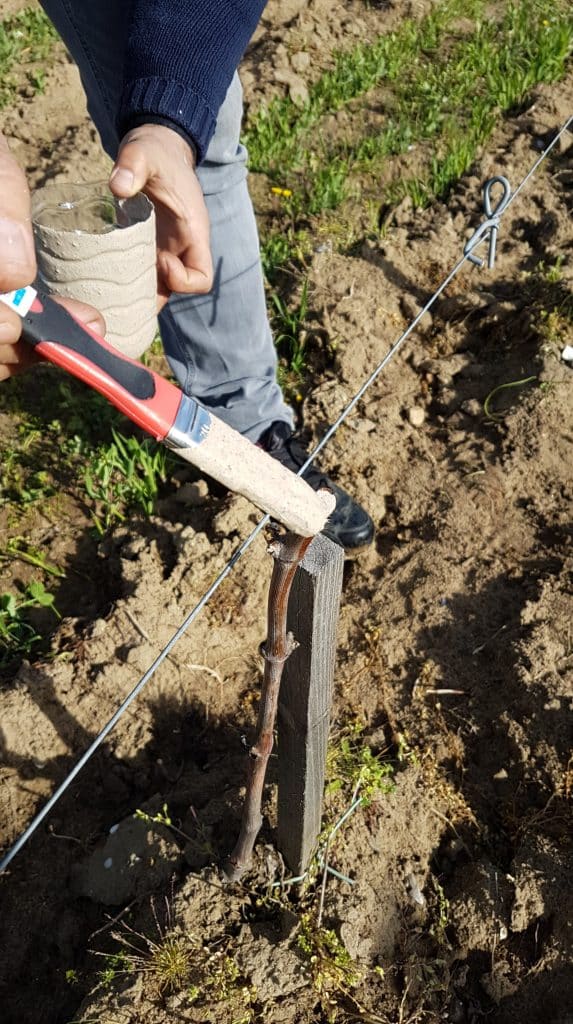 Nature is waking up and so all the insects. To prevent the "grape worm" we are putting on each row of vines, several caps full of female sexual pheromones of butterfly. Like this male butterfly is confused, they can't mate and then put eggs into grappes. Natural prevention to avoid pesticides !
Everything is done to welcome 2019 vintage in good conditions.