CHÂTEAUX DE LA DAUPHINE AND CANON PÉCRESSE JOIN FORCES ON TWO GREAT FRONSAC TERROIRS
The Labrune family (Château de La Dauphine) and the Pécresse family (Château Canon Pécresse) have entered a partnership agreement to develop these two great Fronsac and Canon Fronsac terroirs. Château de La Dauphine will take control of Château Canon Pécresse to support the development of this renowned Right Bank growth, which has been certified organic since 2020. Jean-Francis Pécresse retains an operational role alongside Jean-Claude Labrune.
After having extended La Dauphine with the incorporation of the vineyards of Haut Ballet (2016) and Vrai Canon Bouché (2021), this new transaction confirms the determination of Jean-Claude Labrune and his family to lead the renewal of the Fronsac region. Maintaining the integrity of Canon Pécresse also signals their wish to cultivate the separate identities of the Fronsac and Canon Fronsac terroirs. La Dauphine produces fine wines on asteria limestone plateaux along with the Fronsac molasse found on the hillsides; Canon Pécresse has a character similar to that of the great wines of the Saint-Émilion limestone plateau – of which the Canon Fronsac terroir is the geological extension.
As at La Dauphine, the Canon Pécresse vineyard will be managed by Stéphanie Barousse, with consultancy from Julien Viaud (Rolland & Associés).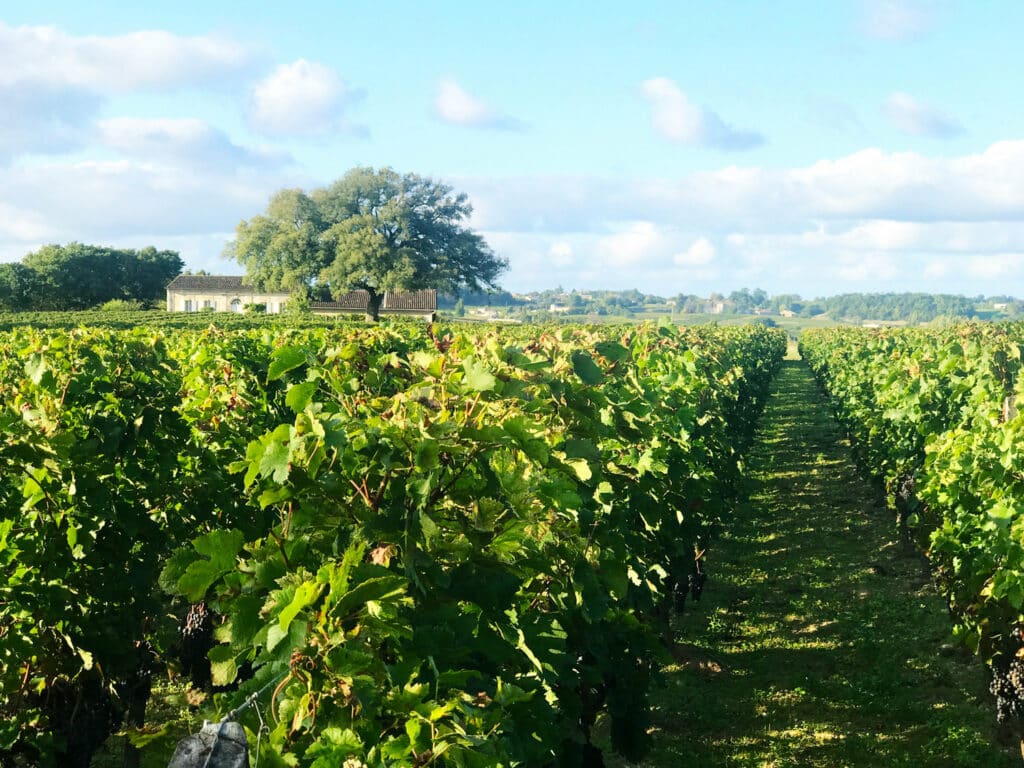 Owner of Château de La Dauphine since 2015 and founder of the technology and services company Cegedim, Jean-Claude Labrune confides that he "fell in love with this vineyard, which has been run for years according to the same philosophy as La Dauphine:respect for the soil and biodiversity, meticulous care for the plant, micro- plot work, etc. Like La Dauphine, Canon Pécresse is worked like a garden," adds Jean-Claude Labrune, who says he is "strongly committed to making wines that express the identity of these great Right Bank terroirs".
After having worked for twenty years on the development of Canon Pécresse, Jean-Francis Pécresse says he is "very happy with this merger between two family vineyards, led and managed in a spirit of transmission and passion. This agreement, which guarantees the long-term future of Canon Pécresse, will give it the means to continue its move up the quality ladder. I would like to thank Stéphane Derenoncourt and his team for their inspired support and the remarkable work performed over the past decade."
About Château Canon Pécresse:
Owned since 1950 by the Pécresse family (who also owned Châteaux Grand Corbin and Trotanoy at the time), Château Canon Pécresse is made up of 4.1 hectares of vines planted in a single block on a clay-limestone plateau overlooking the Dordogne valley in Saint-Michel-de-Fronsac (Gironde). This is the exact geological extension of the Saint- Émilion plateau. After major restructuring over the past ten years, the vineyard is now planted with 30% Cabernet Franc and 70% Merlot. Vintages produced since 2016 are an elegant expression of the thirst-quenching minerality of this highly favoured terroir. Stéphane Derenoncourt has been providing consultancy services since 2011, and Canon Pécresse has been certified Organic since the 2020 vintage. The wines are distributed on the Place de Bordeaux.
About Château de La Dauphine:
Château de La Dauphine bears witness to a royal past, shared with Versailles, following a stay by Maria Josepha of Saxony, Dauphine of France and mother of Louis XVI, in the 18th century. The estate has a 66 ha vineyard (80% Merlot and 20% Cabernet Franc) planted on the best terroirs. Certified Organic in 2015, La Dauphine has taken its philosophy further by adopting biodynamic farming, as well as obtaining various environmental certifications. Through respect for the living world and mastery of the winemaking process with the help of ultra-modern technical facilities, Château de La Dauphine has become one of the key Bordeaux estates offering a complete range of fine red, white and rosé wines.